Product Description
Products Collection
Product Description
QLZ Chains feature symmetrically toothed link plates on both sides, enabling equal performance and precision during bilateral use. This design makes it an ideal solution for applications with changes in the direction of rotation or for multi-shaft drives. Their flexibility ensures they can easily handle these situations, providing reliable and consistent performance.
When you need a specific design, we can provide customised solutions based on what you need. Whether you require specific features, plans, materials, or specifications, our team can work to ensure you get a chain that fully meets your needs.
Are you looking for other chains? 
Leave your message below, and feel free to contact us!
FAQ
Question 1: Are you a Manufacturer or a Trading Company?
Answer:
We are a 100% chain manufacturer with 23 years of experience
Question 2: What should I provide to get a quotation?
Answer:
1. Type of the chain (with photos if available)
2. Pitch of the chain
3. Width of the chain
4. Length and quantity of the chain
5. Other specific requirements
Question 3:
How long is your manufacturing and delivery time?
Answer: 
Products are usually finished in 2 weeks, depending on the type and quantity. Also, please get in touch with us to check the delivery time to your destination.
Question 4: How long is your guaranteed time?
Answer: 
We offer a three-year guarantee if you purchase chains and matched sprockets together.
If you need chains only, a one-year guarantee can also be confirmed.
Question 5: Trade terms and Payment terms?
Answer:
We accept EXW, FOB, DDU, Door to Door. Payment terms, such as T/T, L/C, and Western Union, are acceptable. We also provide the service of Online Trading in this B2B platform.
Company Profile
Shipping Cost:

Estimated freight per unit.





To be negotiated
| | |
| --- | --- |
| Standard or Nonstandard: | Standard |
| Application: | Textile Machinery, Garment Machinery, Conveyer Equipment, Packaging Machinery, Food Machinery, Marine, Mining Equipment, Agricultural Machinery |
| Structure: | Tooth Chain |
Samples:

US$ 100/Meter

1 Meter(Min.Order)

|

Order Sample
Customization:

Available

|

Customized Request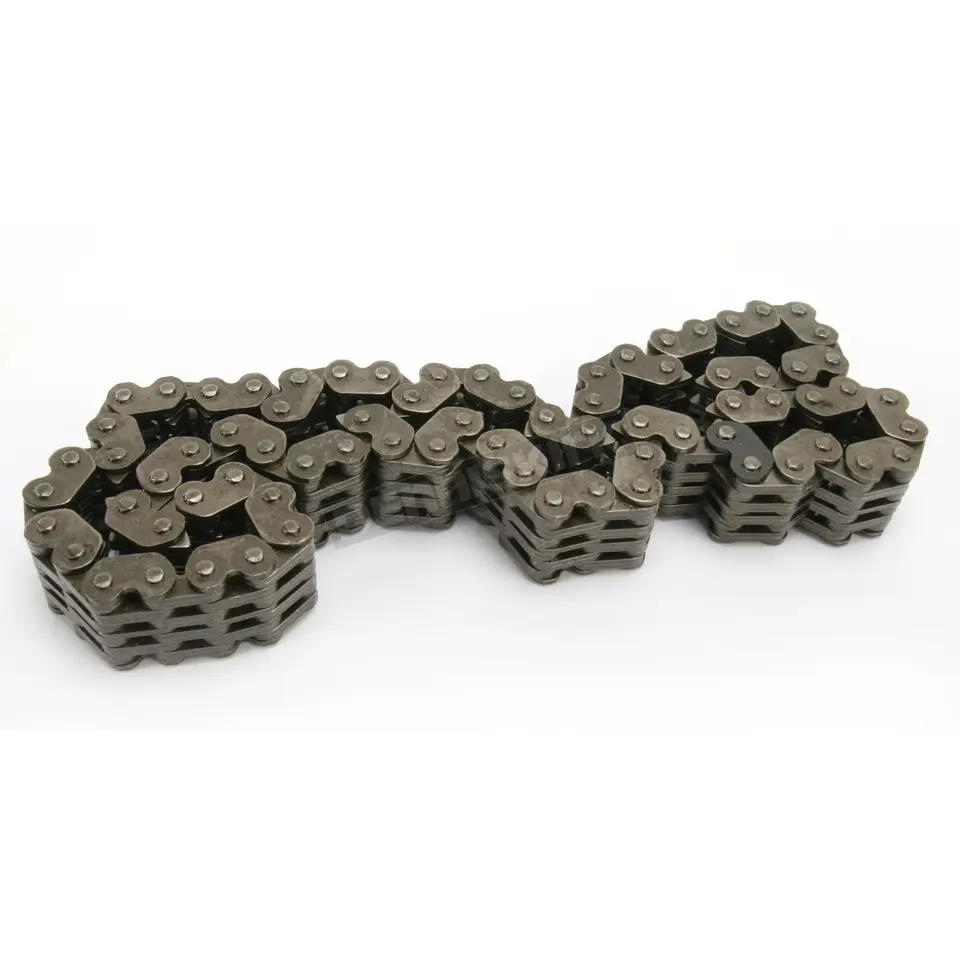 Can a silent chain be used in corrosive or abrasive environments?
A silent chain can be used in corrosive or abrasive environments, but the selection of the appropriate chain material is crucial to ensure its performance and longevity.
Corrosion-resistant materials:
– In corrosive environments where the chain is exposed to chemicals, moisture, or saltwater, it is essential to choose a silent chain made from corrosion-resistant materials.
– Stainless steel chains or chains with coatings or platings such as zinc or nickel are commonly used to provide excellent resistance against corrosion.
Abrasion-resistant materials:
– In abrasive environments where the chain may come into contact with abrasive particles or materials, it is important to select a silent chain with high abrasion resistance.
– Chains made from materials such as hardened steel or those with specialized coatings or surface treatments can withstand the abrasive wear.
– Additionally, using attachments or guides made from wear-resistant materials can further enhance the chain's durability in abrasive environments.
Regular maintenance:
– Even with corrosion-resistant or abrasion-resistant chains, regular maintenance is necessary to ensure their performance in harsh environments.
– Regular cleaning, inspection, and lubrication of the chain can help remove contaminants and reduce the potential for corrosion or wear.
– Promptly replacing any worn-out or damaged components is also important to prevent further deterioration.
By selecting the appropriate chain material and implementing regular maintenance practices, a silent chain can be effectively used in corrosive or abrasive environments, providing reliable and efficient operation.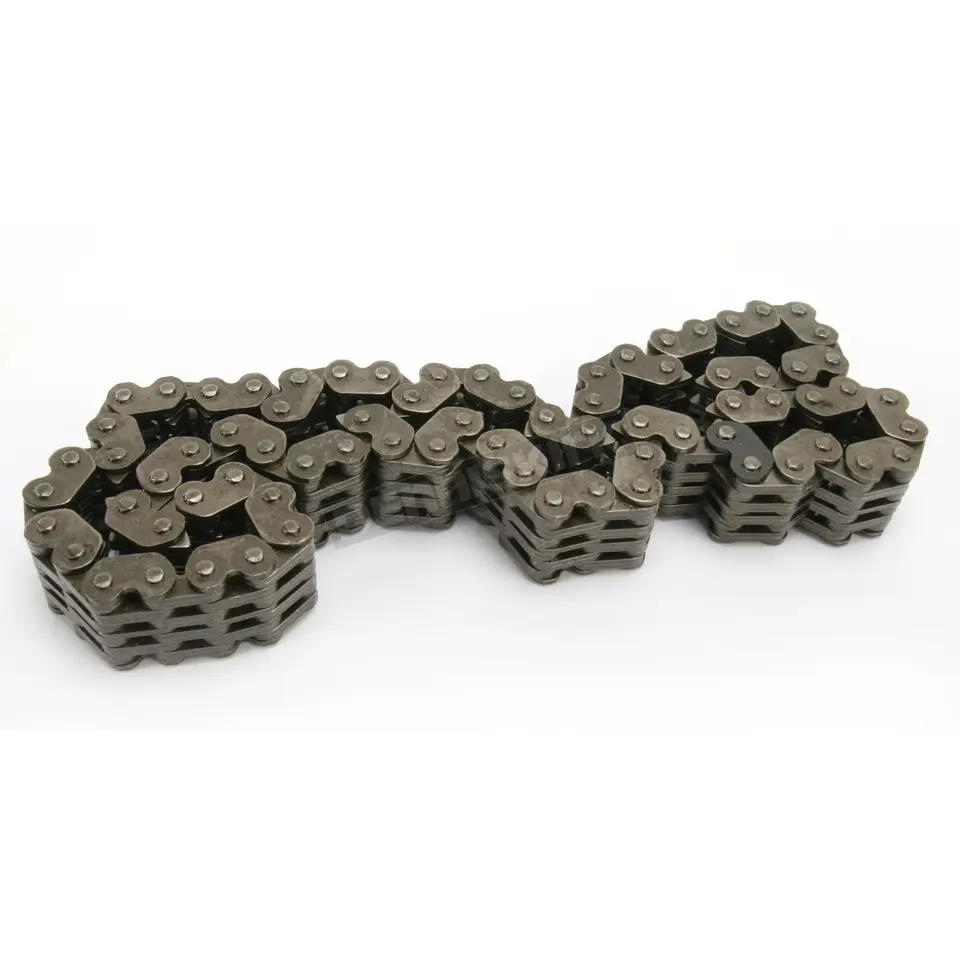 What are the benefits of using a self-lubricating silent chain?
Using a self-lubricating silent chain offers several advantages in terms of performance, maintenance, and overall cost-effectiveness. Here are some key benefits:
1. Reduced Maintenance: Self-lubricating silent chains are designed with built-in lubrication mechanisms, such as oil-impregnated materials or solid lubricants. This eliminates the need for external lubrication, resulting in reduced maintenance requirements and associated costs.
2. Improved Reliability: The self-lubricating feature ensures consistent and proper lubrication throughout the chain's operation. This helps reduce friction, wear, and heat generation, leading to improved chain reliability and extended service life.
3. Enhanced Performance: The continuous lubrication provided by self-lubricating chains helps maintain smooth and efficient power transmission. It reduces power losses due to friction, minimizes noise and vibration, and allows for higher operating speeds and loads.
4. Clean and Environmentally Friendly: Self-lubricating chains eliminate the need for external lubricants, resulting in a cleaner and more environmentally friendly operation. There is no risk of lubricant contamination or leakage, making them suitable for applications with strict cleanliness requirements, such as food processing or medical industries.
5. Cost Savings: The reduced maintenance and longer service life offered by self-lubricating chains contribute to cost savings over the chain's lifespan. There is no need for frequent lubrication, fewer replacement parts are required, and downtime for maintenance is minimized.
6. Easy Installation: Self-lubricating chains are typically pre-lubricated during the manufacturing process, making them ready for immediate installation. This simplifies the chain installation process and saves time and effort.
Overall, self-lubricating silent chains provide reliable, low-maintenance, and efficient power transmission solutions, making them suitable for a wide range of applications where reduced maintenance, improved performance, and cost savings are desired.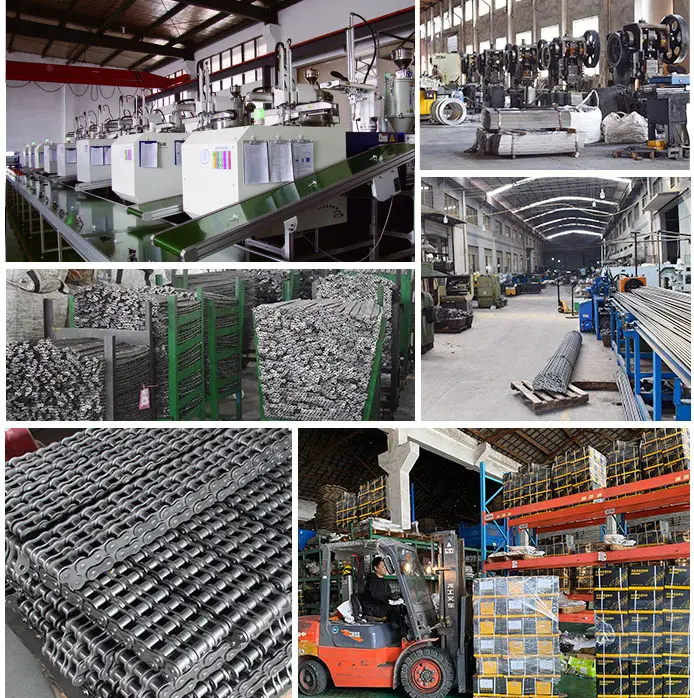 What industries commonly use silent chains?
Silent chains, also known as inverted tooth chains or silent synchronous chains, are utilized in various industries where reliable power transmission and precise motion control are required. Some of the industries that commonly use silent chains include:
1. Automotive: Silent chains are widely employed in automotive applications, such as engines and timing systems, where accurate timing, low noise, and high durability are critical.
2. Industrial Machinery: Many types of industrial machinery, including printing presses, packaging machines, and textile machinery, rely on silent chains for their power transmission needs due to their ability to handle high loads and provide precise motion control.
3. Robotics: Silent chains play a significant role in robotics, where precise movement and synchronization are essential. They are used in robotic arms, pick-and-place systems, and other robotic applications.
4. Aerospace: In the aerospace industry, silent chains are utilized in various applications, such as aircraft engines, auxiliary power units, and flight control systems, where reliable power transmission and minimal noise are crucial.
5. Food and Beverage: Silent chains find applications in the food and beverage industry, particularly in processing and packaging equipment. Their low noise operation and ability to withstand washdown conditions make them suitable for these environments.
6. Medical: Silent chains are used in medical equipment and devices that require precise motion control, such as imaging systems, laboratory automation, and surgical robots.
7. Material Handling: Silent chains are employed in material handling equipment, including conveyors, lifts, and automated storage systems, to ensure reliable power transmission and accurate positioning.
These are just a few examples, and silent chains may be found in various other industries where their unique characteristics and performance advantages are beneficial for specific applications.



editor by CX 2023-09-23